E-learning has become a necessity due to the digitization of the educational landscape! The faculty must attend to all of the students' needs, from preparing daily classroom schedules to conducting engaging virtual classes. This is the only way to ensure the best educational practices and achieve the best student learning outcomes in the digital learning domain. Efficient e-learning software can assist faculty in easily simplifying the teaching-learning process.
E-learning Software for Schools: MyClassAdmin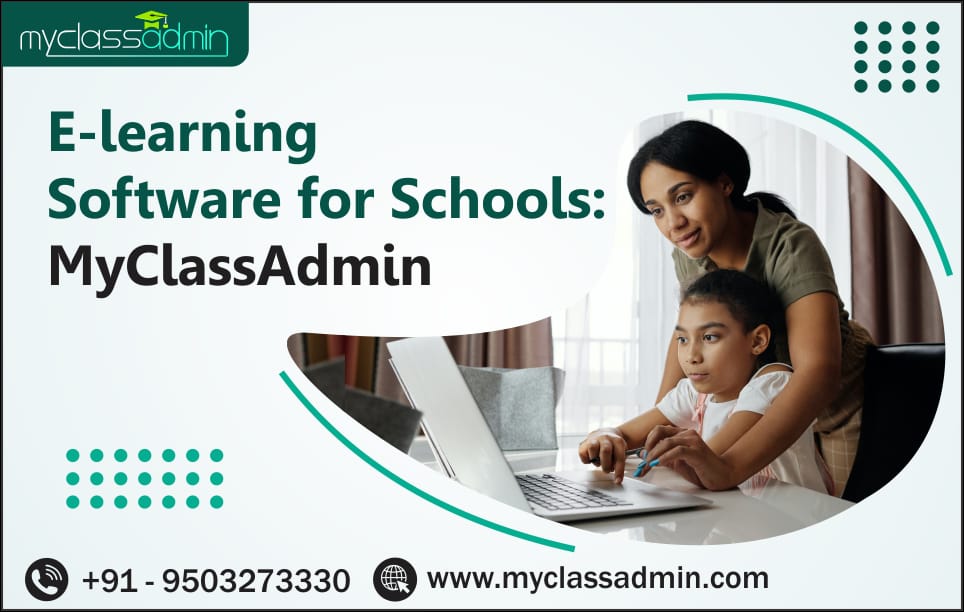 MyClassAdmin e-learning software for schools is designed to help schools achieve their objectives by creating an engaging virtual classroom experience, implementing innovative teaching-learning processes, and tracking student progress using online assessment tools. The advanced e-learning software for schools. Provides an interactive online learning environment to help students learn new things in a more organized manner.
The advanced e-learning software for schools. Provides an interactive online learning environment to help students learn new things in a more organized manner.
MyClassAdmin's e-learning solution digitizes the traditional classroom environment and makes teachers' and faculty's daily tasks easier. The teacher can save assignment content, study materials, and technical papers, and register information on the ERP instead of keeping them in a book or register. This e-learning software for schools makes it simple for teachers to upload their syllabus and lesson plans.
The e-learning school ERP software provides mutual benefits for teachers and students by including the best inbuilt online assessment tools, e-content provision, and communication features. The teacher has virtual access to the student data, which includes:
The daily attendance status of students and staff
homework and assignments on a daily basis
Test results and analysis
Academic progress – subject-by-subject, class-by-class, section-by-section, year-by-year
MyClassAdmin Online-Learning Software for Schools Features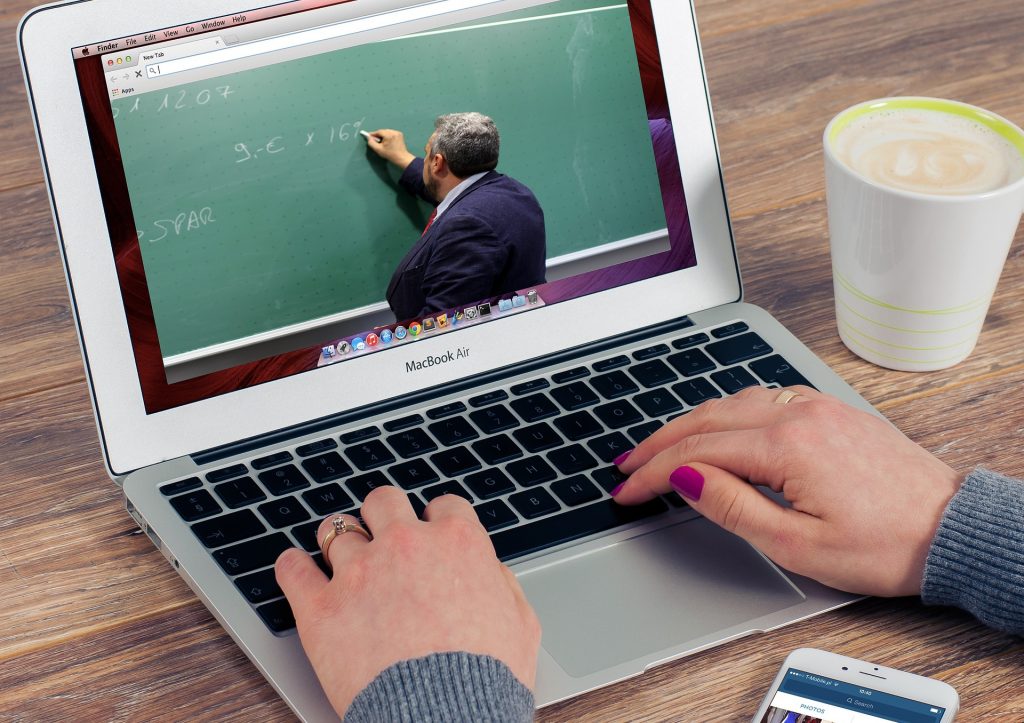 Here's a quick overview of the features that MyClassAdmin online-learning software has to offer for institutional growth and lecturers and student empowerment.
1. Develop Curriculum and Educational Strategies
The Online-Learning Software system allows lecturers to design curricula and create lecture-by-lecture teaching plans in order to ensure the best possible student learning outcomes.
2. Online Exams and Assessments
To assist faculty in tracking student progress, the e-learning software for schools provides the ability to organize and evaluate online assessments and exams (MCQs and Descriptive).
3. Platform for Virtual Communication
The school ERP software, which is embedded with electronic communication facilities such as chat, emails, and so on, provides a seamless communication platform to help teachers and students maintain healthy, personalized, and transparent communication.
4. Daily Assignment & E-Content Submission
It allows faculty to virtually upload daily assignments as well as various types of e-content such as e-books, video tutorials, e-notes, and much more, allowing students to learn and develop better skills.
5. Mobile and web compatibility
MyClassAdmin online learning software is highly adaptable and works with both web and mobile applications. Teachers and students can use the virtual teaching-learning platform whenever they want.
---
To know more…
Visit Our Site:- www.myclassadmin.com
Contact Us:- info@myclassadmin.com
Call Us On:- +91-9503273330
Click Button – Schedule a Free Demo