We at MyClassAdmin introduce our Chat System Software that bridges a gap between parents, teachers & students & gives an absolutely flawless experience to their users by giving real-time solutions for all different kinds of school activities that involve homework, doubt resolution, assignments, projects & many more. The best part of our software is we respect your data privacy & being a responsible company we maintain all the required privacy that users share with us. Your privacy & safety is always our first priority. Our tool is cloud-based software so there's no chance of data manipulation.
Our service key highlight is:
✔ Provided phone number will not be shared or seen by any other group or individual.
✔ Admin has total control over all messages between users and groups.
✔ World's only software where you can connect with teachers, administrations, bus tracking, and other inter-institutional concerns all at one stop.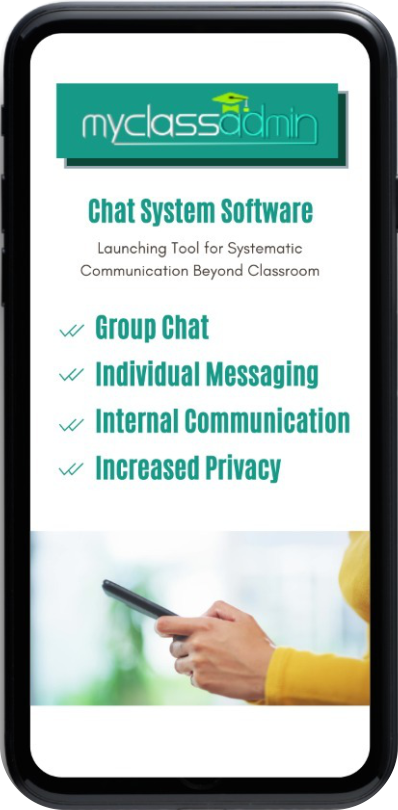 Now no need to go to your child/children's school physically to get their weekly or monthly updates and progress, you can simply connect with their teachers anytime by sitting at your home or working in your office. Get all the solutions at your fingertips at our Chat System Software.
---
To know more…
Visit Our Site:- www.myclassadmin.com
Contact Us:- info@myclassadmin.com
Call Us On:- +91-9503273330
Click Button – Schedule a Free Demo