Chat System Software
Launching Tool for Systematic Communication Beyond Classroom
Group Chat
Individual Messaging
Internal Communication
Increased Privacy
Much needed tool for today's generation of parents-teachers-students. For seamless communication after school/class.. regarding school activities and progress.. regarding homework and assignments.. regarding doubts/queries in studies that students might have. Choose MyClassAdmin with Chat system software. Designed especially for educational institutions and maintaining all the required PRIVACY.
Personalized Chat Application
Designed Specially for educational institutes.
No phone numbers revealed to other group members.
Admin get complete control of each messaging activity between individuals and group.
Two way communication between Students/ Parents and Teachers.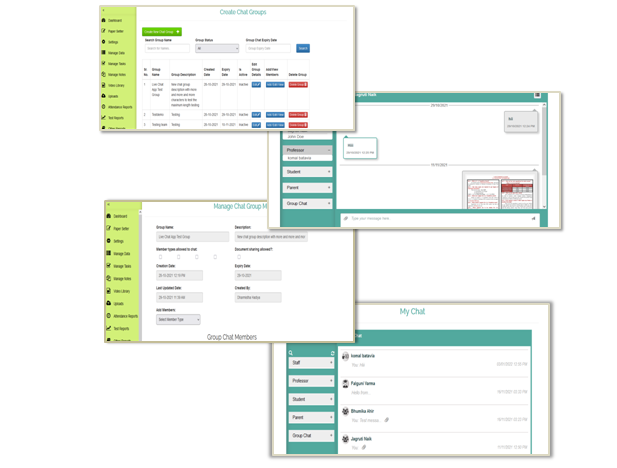 PACKAGES :
STANDARD
Suitable for private tuitions and coaching classes
Fee Package Management
Multi-year Admissions & Fee Recording
Receipt Printing
Installment Management
PDC Management
Collection Report
Tax Report
AlSO VIEW :