Online Customised Paper Generator Software | Create Online Question Paper
No more spending on type setting question papers.
Conduct class quizzes and weekly tests in just few clicks.
Easy way to create your questions paper online.
Choose from existing database or add your own questions.
Publish test online or print with your logo for offline exams.
In depth score analysis for online tests.
Why spend on DTP operators to create question papers. Generate tests Error Free.
SET PAPER IN JUST 6 EASY STEPS:
Put your questions are excel sheet or type it one by one in our custom paper software.
Using MyClassAdmin Customised Paper Generator Software you can also add images and equations.
And MCQ, Match the columns and true or false are the supported question types are in our custom paper.
You can also choose questions from your previous paper.
Once your question paper is ready, you have save in custom paper.
In MyClassAdmin Customised Paper Generator Software Saved question paper can be printed for physical exam in class.
The questions paper saved can also be published for online exam.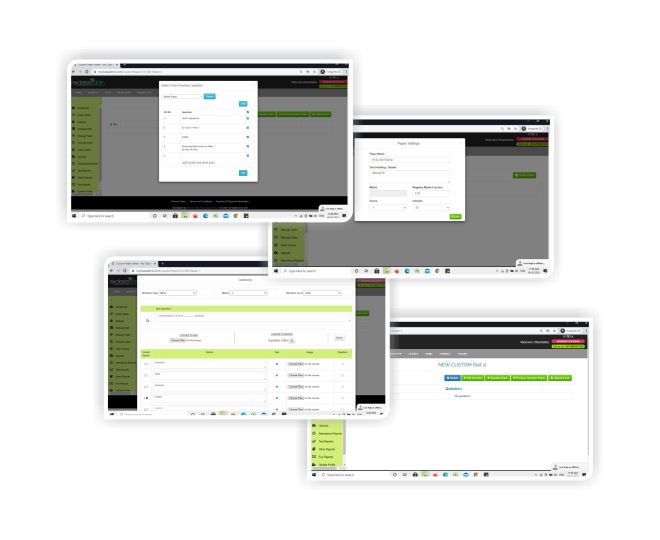 PACKAGES :
STANDARD
Suitable for private tuitions and coaching classes
150 Papers
Add you own Questions
Excel Upload
Print Question Papers
Publish for Online Exam
AlSO VIEW :