School Bus Tracking Application
Transportation management for schools is critical.
Tracking correct routes & stops especially for younger students is challenging for teachers and staff.
Parents on the other hand, are worried for their children to board the bus or to get back home on time.
MyClassAdmin School Bus Tracking App is the best transportation management app for schools.
FEATURES:
Live location tracking for each school bus route for school staff, teachers, students and parents.
No new device installations required.
Drivers and/or attendants login to the app.
Attendants can manage student bus attendance.
Attendants can know which student boards and alights at each stop of the route along with their photos. This reduces the stress of handling staff changes for school.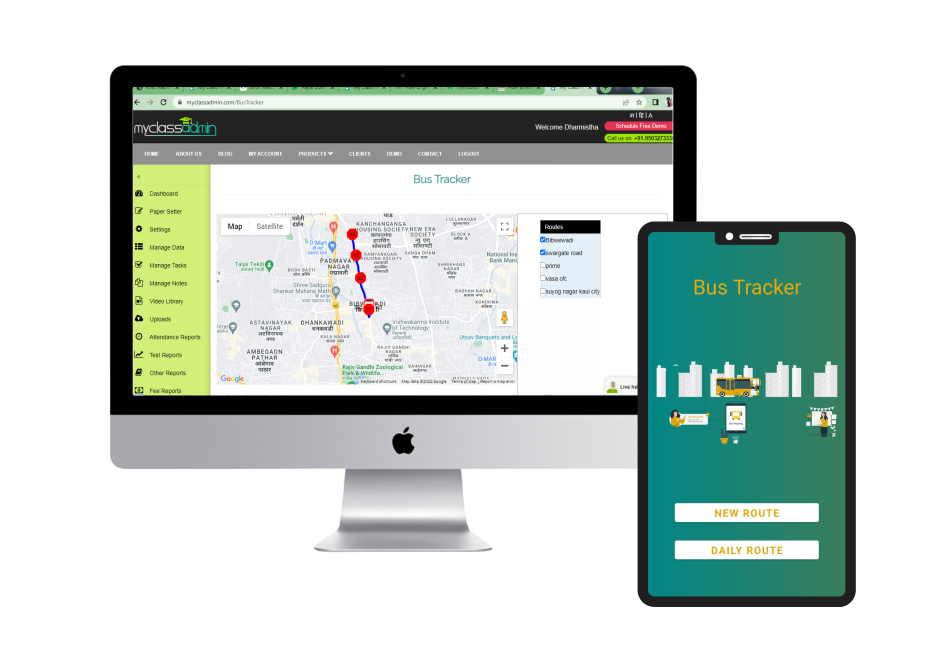 For enquiries call +91-9503273330 Track live status of Bus
PACKAGES :
STANDARD
Suitable for private tuitions and coaching classes
Drivers app
Route Registration Facility
Route Tracking facility
Parent App for tracking
Track buses in admin panel
Student Bus Attendance
AlSO VIEW :