PAPER GENERATOR
Do you or your institute spend lot of time and money on setting question papers for weekly test, prelims and final exams?
Do you have to type in and format each question papers layout on computer before you send it out for printing?
Do you set question paper by picking up questions from previous tests that you have prepared in earlier batches? Are looking for new questions all the time to challenge students ?
PAPER SETTER IS YOUR ONE STOP SOLUTION...
MyClassAdmin Automatic Question Paper Generator allows creating your question paper in minutes. You can select the course, subject, combination of chapters, number of questions and difficulty level as well.
Huge question database for JEE, NEET, CA-Foundation, CSEET, etc. Easy way to generate JEE, NEET question paper.
MyClassAdmin Auto generates JEE, NEET question paper or any other question paper, by randomly selecting questions from the database.
Allows you to replace each question with another one of same or different difficulty level and also lets you add a new one.
Gives directly printable/distributable question paper with your logo on top.
Instantly provides printable solution to your selected question paper.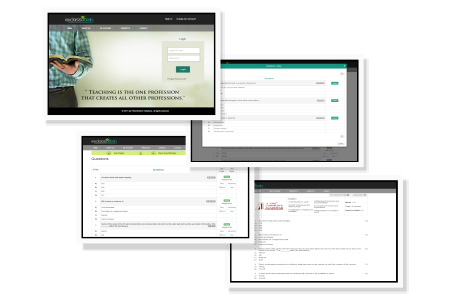 PACKAGES :
STARTER
30 Day Trial Access
FREE
Generate up to 3 Test Papers
Replace Questions
Save Test Paper
Printable Test Papers
Printable Solutions
Pre-Defined Database
STANDARD
Suitable for private tuitions and coaching classes
Generate up to 160 Test Papers per course
Save Templates
Replace Questions
Save Test Paper
Printable Test Papers
Printable Solutions
Pre-Defined Database
PREMIUM
Suitable for coaching classes with multiple branches
Generate up to 160 Test Papers per course
Save Templates
Replace Questions
Save Test Paper
Printable Test Papers
Printable Solutions
Create your own database of questions and solutions.
Save up to 15,000 questions in database
AVAILABLE COURSES :
JEE Mains
NEET
CSEET
CA-Foundation
Bank PO
NDA/NA
Railway Recruitment
Staff Selection Commission(SSC)
IAS Prelims
NEET + JEE
CTET
CAT