Since colleges are much larger than schools, they require excellent College Management Software to handle every task, activity, and procedure. This includes Admissions, students management, staff and employees management, fees collection and management, attendance management of students and employees, managing teaching, learning and syllabus, Exam management, and similar other responsibilities.
These procedures all need a significant amount of time, money, effort, and resources. However, it becomes faster and easier with smart solutions like college management software.
Learn more about how this blog college management software can improve the productivity of your organization and how you can use it in your college. Read on.
What Is College Management Software?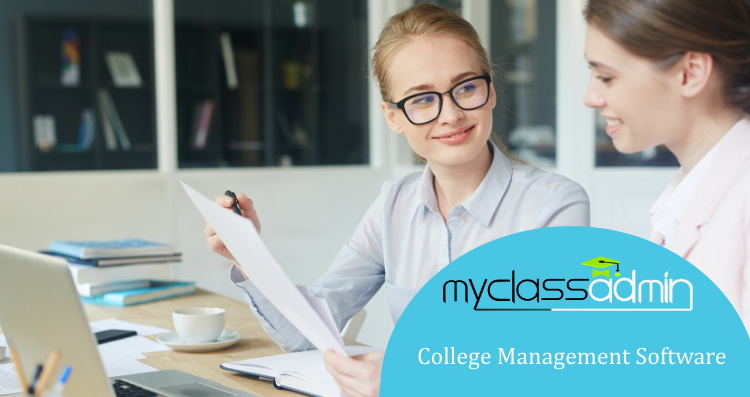 A full educational, financial, and administrative management tool, college management software helps you with several tasks from all three departments as well as other miscellaneous tasks necessary to maintain the smooth functioning of the institution.
It automates important tasks like admissions, attendance, exams, and fee collecting that require extra attention and manual efforts. The college management system provides a complete solution not only for the administration, but also for the parents, teachers/professors, students, and other staff and employees working by your college.
This means that by implementing only one software, you will provide better facilities for every stakeholder in your college or educational institution. In the end, this will lead to an increase in the number of admissions each year.
Benefits of College Management Software
Here are some key advantages that the college management software gives your higher education institution in addition to the main features mentioned above.
Paperless Management
Automated online admission process
Syllabus planner
Admission-based data collection and management
Safe online cloud server for secure data storage
Secure transaction
More Transparency
Database for employees and students that is digital for better information storage
Chat communication system for students, parents, teachers & administrator
Digitizing educational resources to reduce expenses
Better access to educational resources for students
Exam management that is both online and offline is Streamlined
Using learning management to help students grasp each topic better
And many more
These advantages, not only easier the management process of your college, but also streamline teaching and learning processes for professors and students.
Why do we require a college management system for college institutions?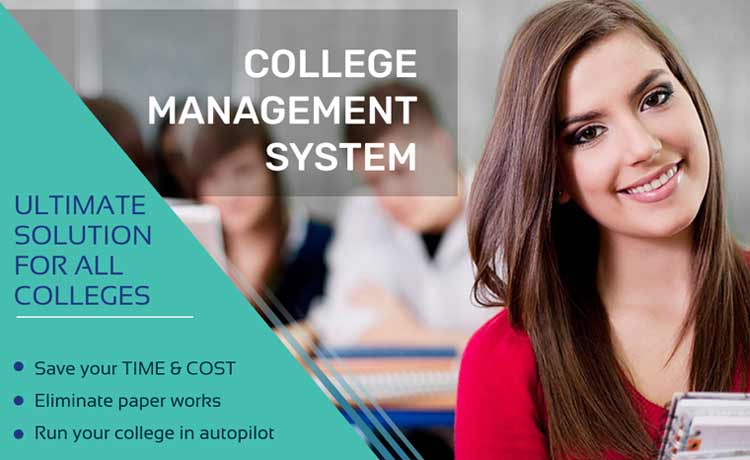 The time, resources, and effort needed to run the college manually are decreased by the college management system. As a result, the college's productivity, ability to provide high-quality education, and profitability all significantly increase.
Conclusion
The complete solution that you need for your educational institution is the College or School management software. It not only expedites your administrative procedures but also increases the effectiveness with which you provide education to the students. This ultimately results in a better overall performance of your college.
---
MyClassAdmin provides College Management Software and School Management System with includes all the necessary features for your college or higher education institution. Start your free demo of College Management Software or school ERP software and see how it is helpful for your educational institution.
If you find this blog helpful, then share it a blog with your friends and colleagues. Please share your feedback on the topic of today in the comments below.
To know more…
Visit Our Site:- www.myclassadmin.com
Contact Us:- info@myclassadmin.com
Call Us On:- +91-9503273330
Click Button – Schedule a Free Demo